Tierfutter Betain wasserfreie Vorteile
Prompt Tier Growthing, erhöhen Sie die Rate der Nahrungsaufnahme.
Glycinbetain, Trimethylglycin, TMG, Methanaminium-1-carboxy-N, N, N-trimethyl-, inneres Salz, 2- (Trimethylammonio) ethansäurehydroxid, inneres Salz, (56383135, Carboxymethyl) trimethylammoniumhydroxid-inneres Salz, Trimethylammonioacetat, Trimethylbetain, Trimethylglycocoll , Abromin, Glycylbetain, Oxynurin.




.

Chemical Formula:

C5H11NO2

CAS No.:

107-43-7

Molecular weight:

117.15

Content

Betaine anhydrous≥96%

Appearance

White free flowing powder

Product Characteristics

Feed grade betaine anhydrous 96% powder. It's free flowing powder, with anti-cake agent and suitable for high humidity conditions.

Index

Betaine anhydrous content ≥96% on dried basis
Heavy metal(as Pb)≤10ppm
As≤2ppm
Loss on drying≤1.5%
Residual on ignition≤2.5%
TMA residual≤300ppm

Properties

Consistent, very low chloride content – no interference with osmotic function
Heat stability to 200°C
Non-hazardous, safe in use
Non-corrosive for equipment
Non-aggressive in vitamin and mineral premixes
Multi-species applications

Application

All kinds of animal species. Betaine for poultry, pig, aquatics and etc.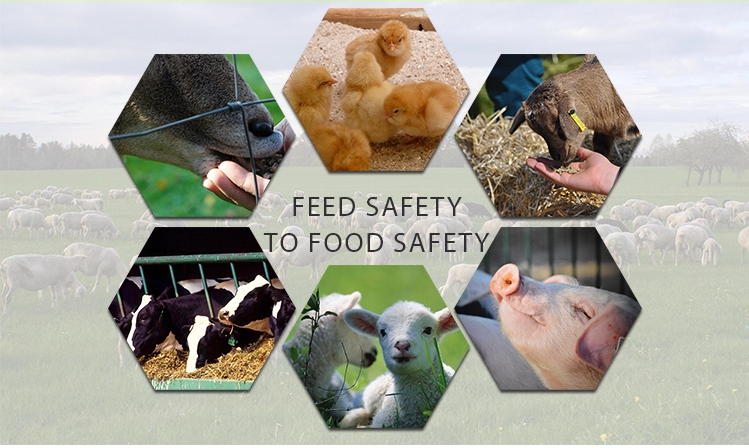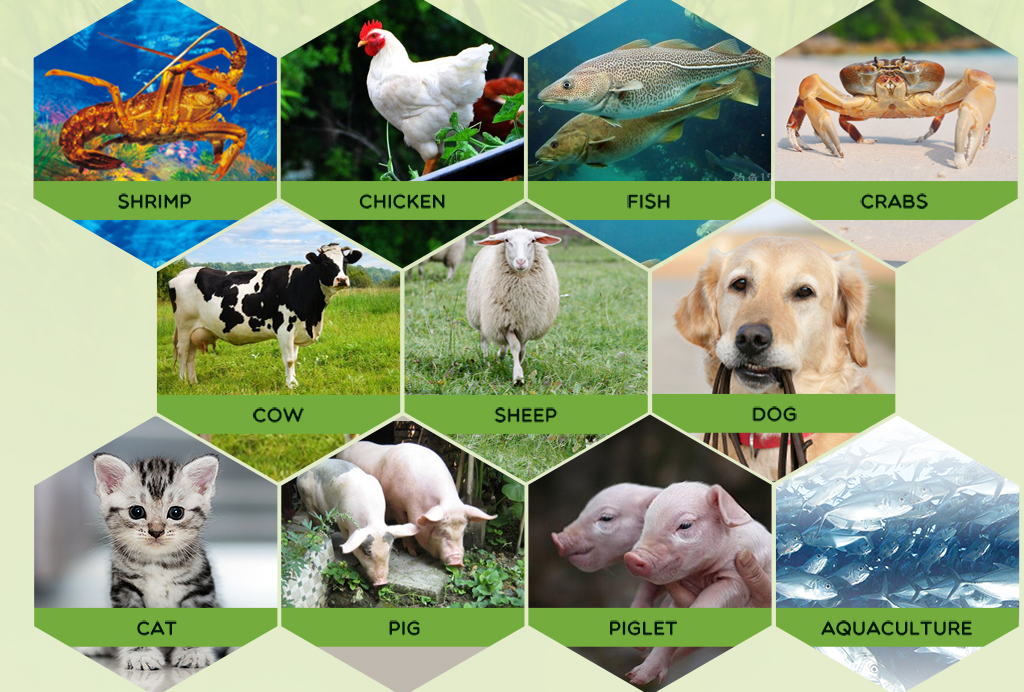 ISO Top Qualität Betain wasserfrei
Feed-Grade: Futtermittelzusatzstoffe, Produkte mit hoher Reinheit und hoher Nährstoffzufuhr
1.It kann als Methyllieferant verwendet werden, um hocheffiziente Methyl zu liefern und das Methionin & Cholin Chlorid teilweise zu ersetzen, um dadurch die Kosten zu verringern und den Fleischfaktor und die Körperqualität zu verbessern.
2.It kann die Qualität des Huhns und des Brustmuskels verbessern und den Köder schmackhafter machen und kann dann den täglichen Gewinn verbessern. Es ist der Hauptlockstoff von Wasserködern und verbessert das Wachstum von Ferkeln.
3. Es ist ein guter osmotischer Druckregler für Meereslebewesen und es kann die Überlebensrate von Shrimps & fry verbessern.
4.It kann die Stabilität von VA, VB schützen und es hat den besten Geschmack unter der Betain-Reihe.
5. Es ist nicht schwere Säure wie Betain HCL, so dass es nicht die Ernährung in Futtermitteln zerstört.
Medizin-Grad: pharmazeutisches Zwischenprodukt
1.Betaine wasserfrei in der Behandlung von menschlichen Herz-Kreislauf-Erkrankungen für mehrere Monate ohne schädliche Wirkung.
2.Betain wasserfrei wird in der Fermentation zur Herstellung von Vitamin verwendet. Es ist sehr wichtig für die Bildung von Protein, die Reparatur von DNA und die Enzymaktivität.
3. Es ist weit verbreitet in Lebensmittel und Kosmetik.
4.Betaine wasserfrei kann Zahnprodukt in Kombination mit einigen hochmolekularen Materialien produzieren.
CAS NO.107-43-7 Betain wasserfrei (Cystadane) 98%

Betain wasserfrei, (feed-garde Betain wasserfrei) eine Art Bio-Stearin, ist ein neues hochwirksames wachstumsbeschleunigendes Mittel. Sein neutraler Charakter verändert den Nachteil von Betain HCL und hat keine Reaktion mit anderen Rohstoffen, wodurch das Betain besser funktioniert.
Tierfutterzusatzstoffe Betain wasserfrei Technischer Index
| | | | | |
| --- | --- | --- | --- | --- |
| ITEM | Ⅰ | Ⅱ | Ⅲ | Ⅳ |
| Appearance | White crystal powder | White crystal powder | White crystal powder | White crystal powder |
| Assay | 98% | 98% | 95% | 70% |
| As | ≤2ppm | ≤2ppm | ≤2ppm | ≤10ppm |
| Heavy metal (Pb) | ≤10ppm | ≤10ppm | ≤10ppm | ≤30ppm |
| Residue on ignition | ≤0.2% | ≤1.2% | ≤4% | ≤27% |
| Loss on drying | ≤2% | ≤2% | ≤2% | ≤3% |
Betain wasserfreie Verpackung
Lagerung: Vor Licht geschützt im Trockenlager aufbewahren.
Haltbarkeit: 12 Monate in der Originalverpackung.
Sicherheitshinweis: Verboten, gebacken zu werden.
Verpackung: 25kg / Beutel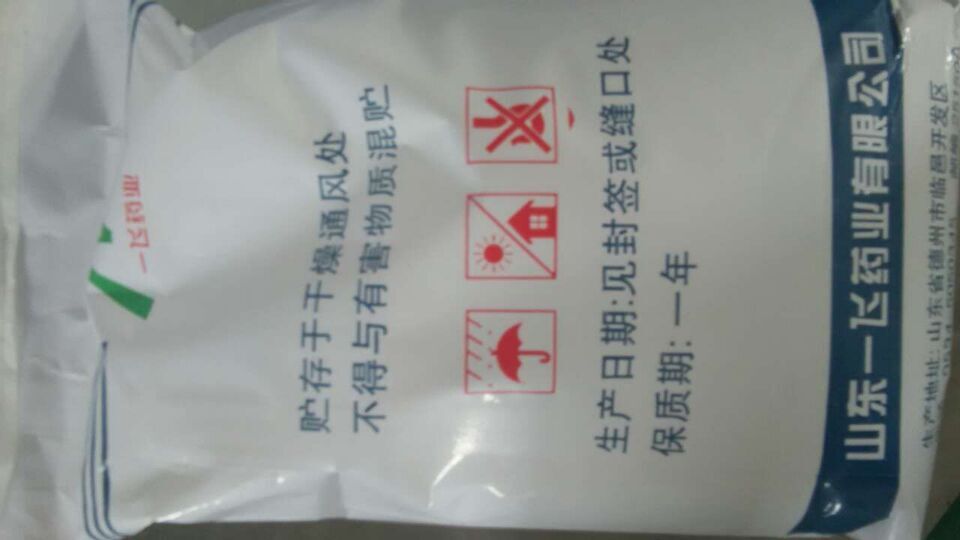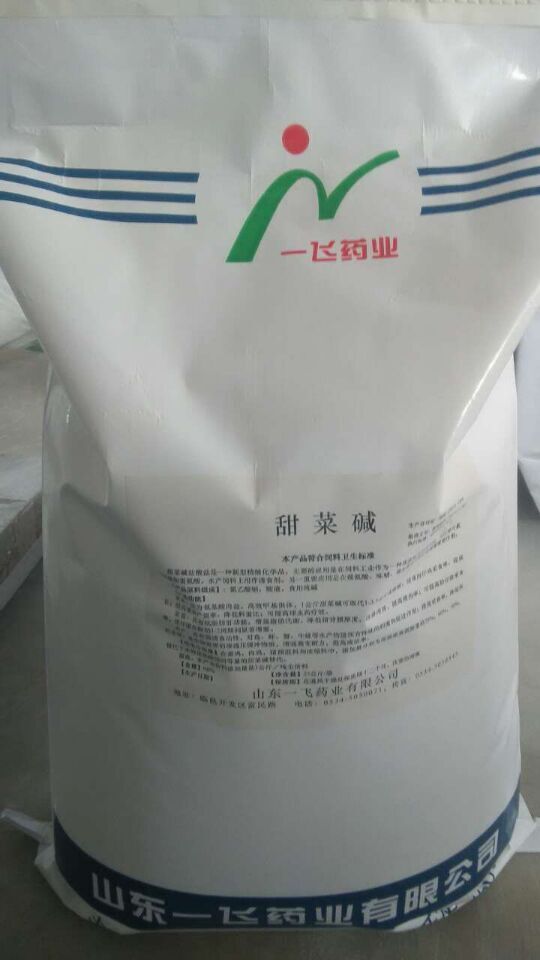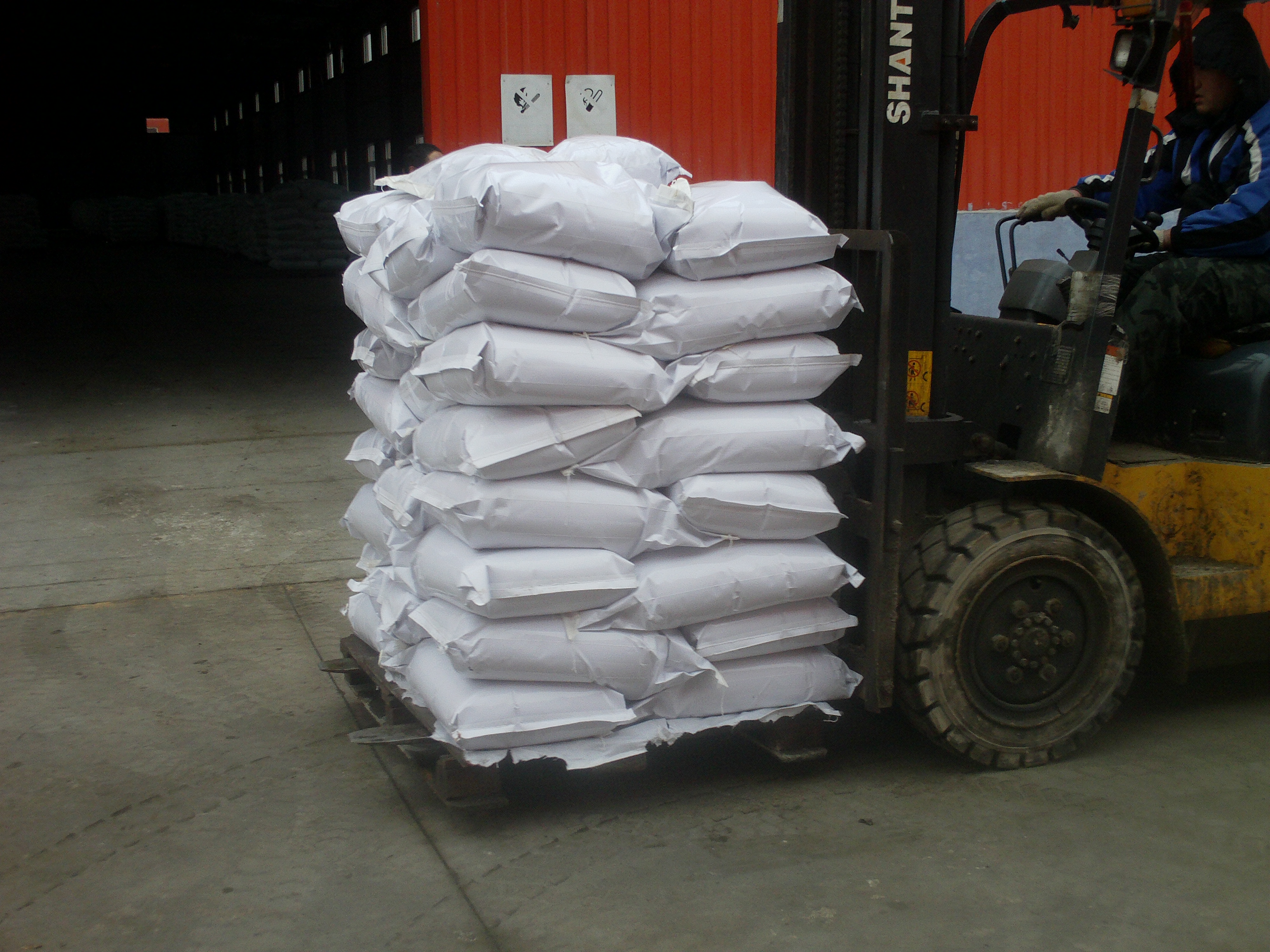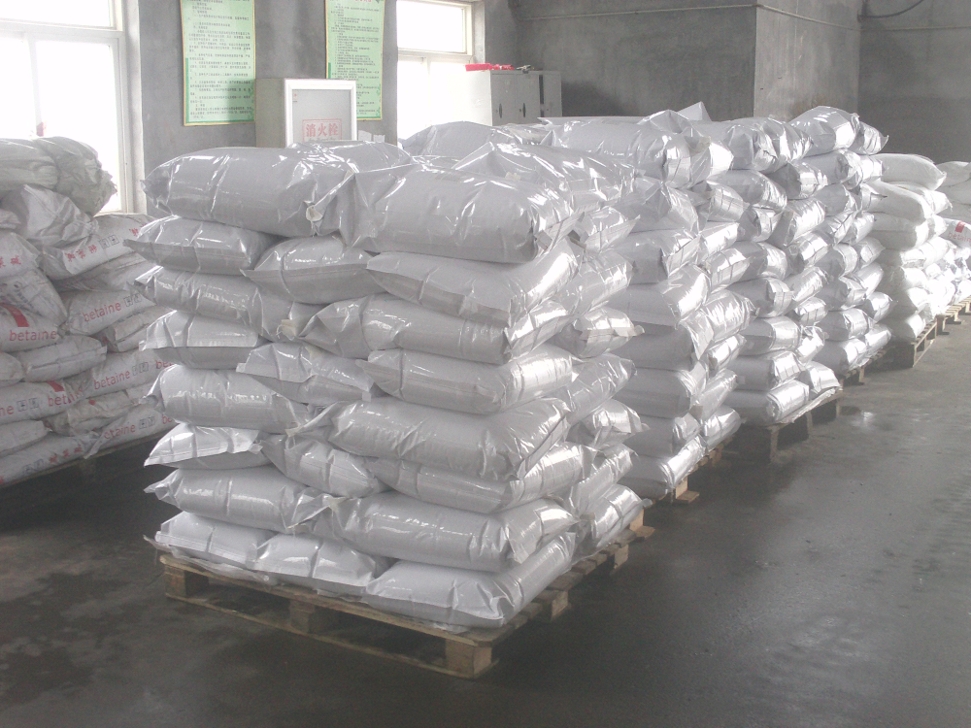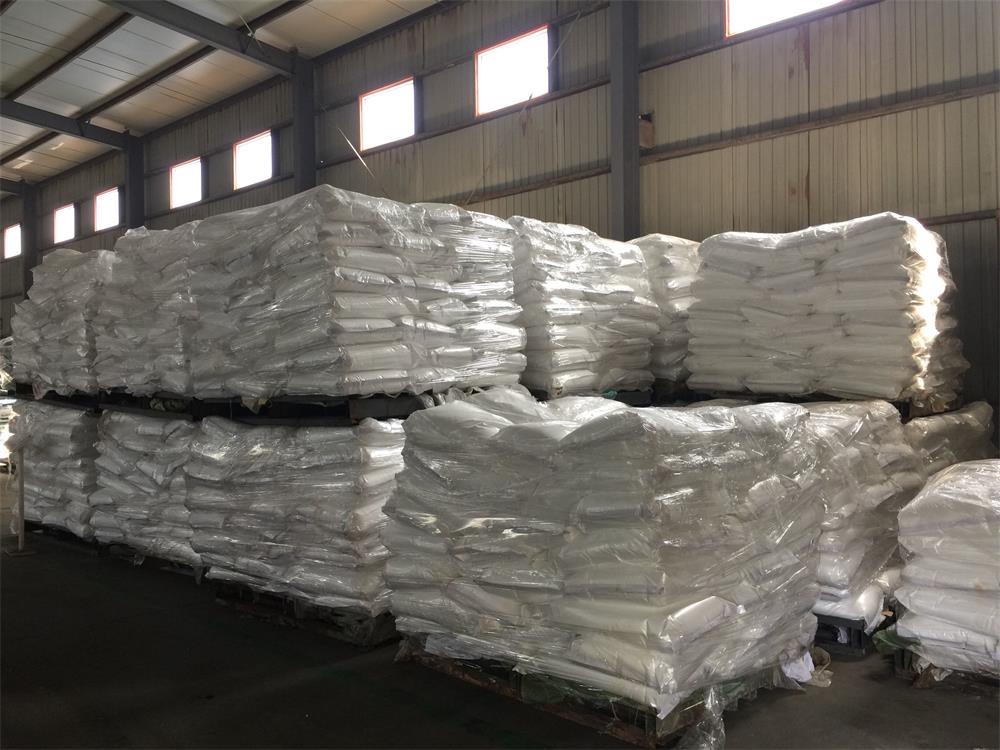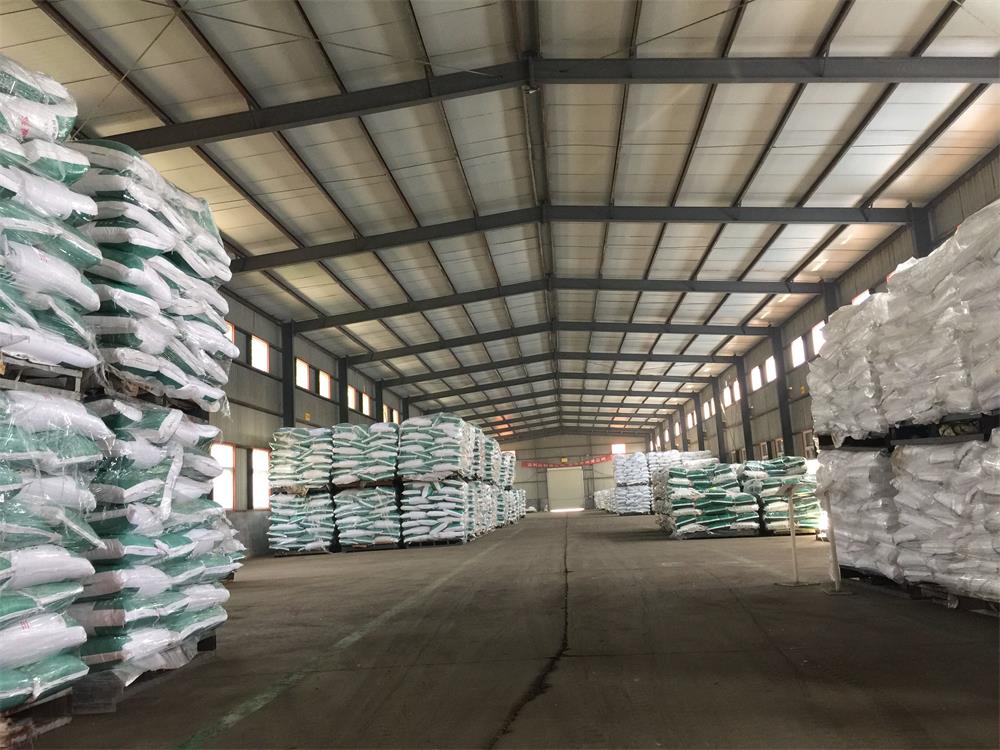 Unsere Produkte sind in drei Teile unterteilt: Nahrungs- und Futtermittelzusätze, pharmazeutische Zwischenprodukte und Ölfeldhilfsmittel. die Futterzusatzstoffe widmet sich der Forschung und Produktion von Betain HCl, wasserfreiem Betain, Betain-Verbindung, DMT, DMPT, TRIMETHYLAMIN-N-OXID (TMAO), und bei laufenden Technologie-Updates, die Technologie in einer führenden Position. Pharmazeutische Zwischenprodukte und Ölfeldhilfsstoffe umfassen Piperidonreihen, Anthracenreihen, Glycerinderivate
Futterzusatzstoff Betain Wasserfreie Futtermittelzusatzstoffe
Produktgruppe : Betain wasserfrei